Developed in the United States as a result of the industrial revolution, Workers' compensation insurance  came about not to penalize or punish the employer, but protect the increasing rates of industrial injuries. To cover lost wages and medical expenses when an employee has been injured on the job, statutes in every state require an employer to provide insurance to cover the losses; this is Workers' compensation insurance.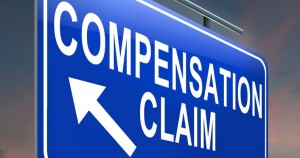 Laws may differ with each state but there are consistent features required for employee benefits.in the course of employment, if the worker has an accident, personal injury, or occupational disease from the course of employment, employees are entitled automatically for these benefits. In 2012 there were nationally over 3 million claims filed (3,349,925).
What is the goal of Workers'' compensation insurance)
A goal of Workers' compensation is the quick and economical return of the employee back to the status of a productive worker. This is done through adequate medical care and a treatment plan monitored by board-certified physicians familiar with the documentation and proper treatment in Workers' compensation cases.
Employees are entitled to receive the necessary medical benefits and care from being injured on the job. Our trained team of doctors will evaluate a treatment program and determine if the employee may be able to return to work on restricted duty, or if rendered unable to work, temporary total disability benefits may apply. This is a portion of the Workers' previous wage average for the quarter.
A worker who has a work-related permanent disability may need treatment for permanent partial disability benefits, this uses a formula calculating the percentage the employee is permanently disabled.in more severe cases where Workers' may be permanently disabled, not able to work at all, they may be entitled to long-term treatment and permanent total disability benefits.
What are the most common work injuries (based on a 5 year span from 2007 to 2013 study)?
12% trauma to muscle and ligaments, including the back, spine, and spinal cord (over 10,200 cases)
10% open wounds on fingers (8,665 cases)
4% traumatic injuries to the muscles of the shoulder and scapula (3,614)
1% Open wounds on arms (1,259)
Workers' compensation insurance documentation is crucial
The importance of proper documentation filed in a timely manner will increase the chances of quickly administered care and the patient receiving the full treatment plan and benefits they are entitled to under law.